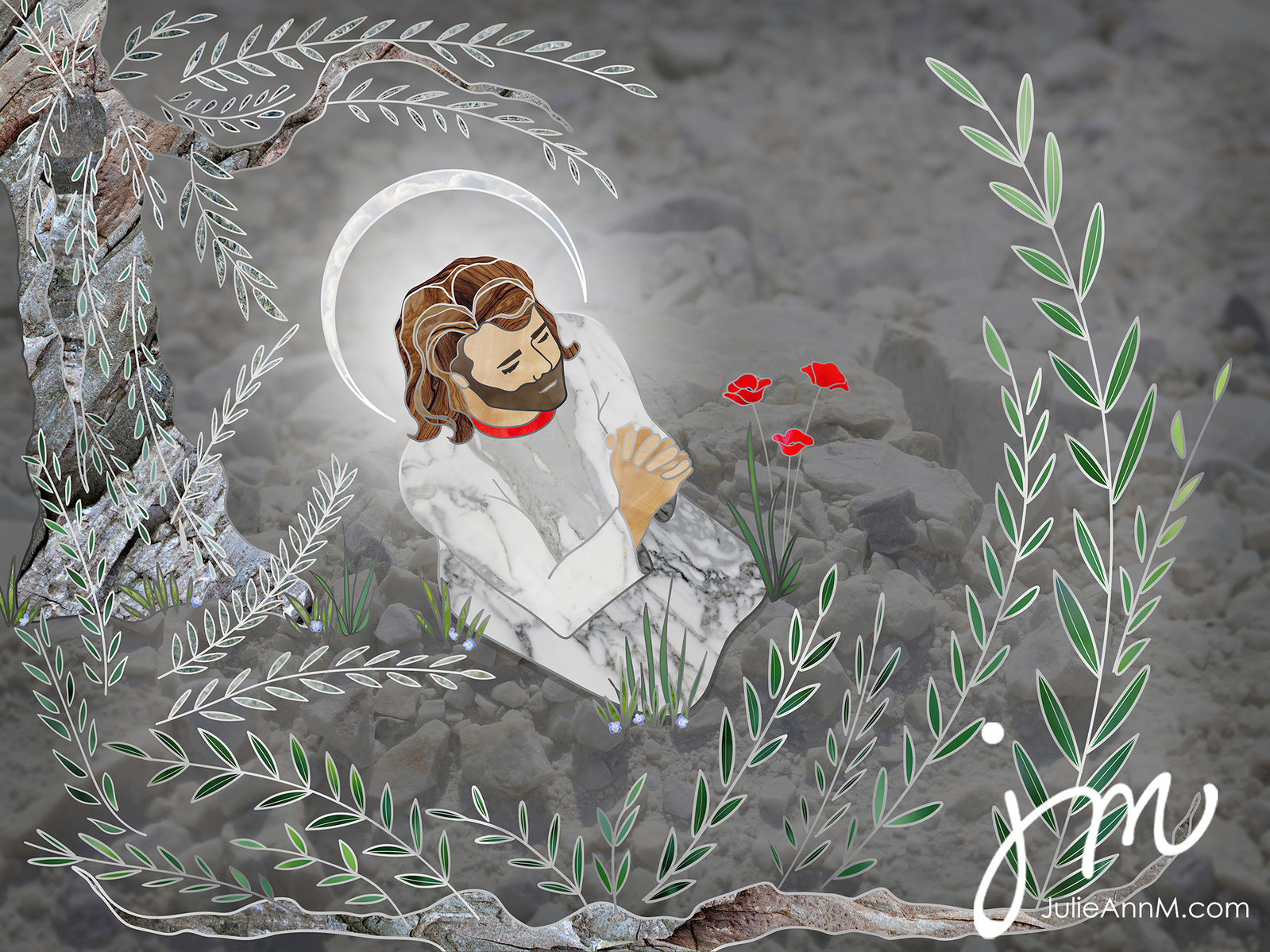 September was the 1 yr anniversary that my art piece was published on CornerstoneArt.com
The title is Praying for Each One.
It is a portrait of the Savior praying in the garden of Gethsemane. I created it combining illustration and photography. Jesus Christ is the master healer. He can mend our broken hearts and forgive us of our sins. I believe He prayed for each one of us, and knows us individually. I added forget-me-not flowers around him to symbolize this. I am grateful for my Savior.